---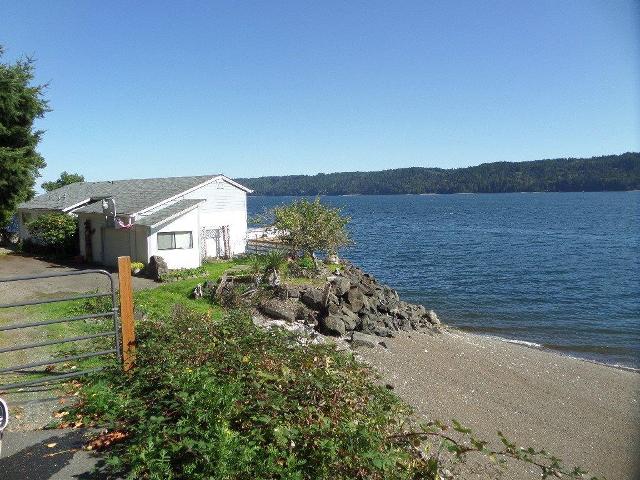 23740 N Hwy 101 - Waterfront Vacation Rental
Intimate water front cabin on Hood Canal just south of Hoodsport. This 2 bedroom 1 bath cabin (Sleeps 4) has electric heat and a propane stove in living room that provides a cozy place to enjoy a breathtaking view of the canal. The spacious front deck, which extends over the water, offers a perfect place for a swim or a relaxing place to do some fishing or crabbing. The private beach provides various adventures or a time of quiet reflection. Enjoy a free wine tasting at the Hoodsport Winery and receive a $20 coupon to use towards the purchase of a bottle of Hoodsport Wine from the Winery. $1,500.00/week.
---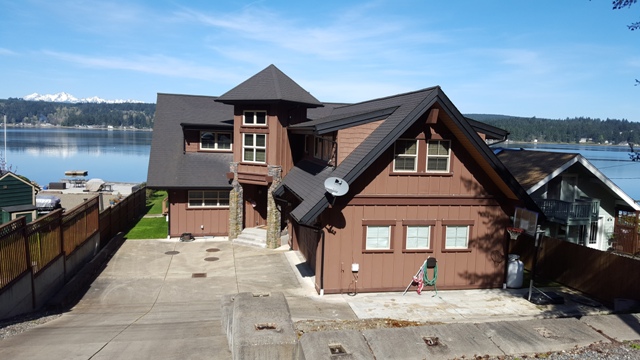 Vacation Rental
18543 E State Route 106- Waterfront
Come and enjoy the comfort and luxury of this beautiful waterfront home on the picturesque Hood Canal! With all the comforts of home, plus several added amenities, this water front oasis promises to be an excellent host for the perfect get away – whether it be for a few days, or longer! This 3 bedroom 3 bath home offers one bedroom and one bath on the entry level, and 2 additional bedrooms and bathrooms on the upper floor. The game/entertainment room and library are also located on the upper floor with expansive decks on both with incredible views of the water. $2,300/Week
---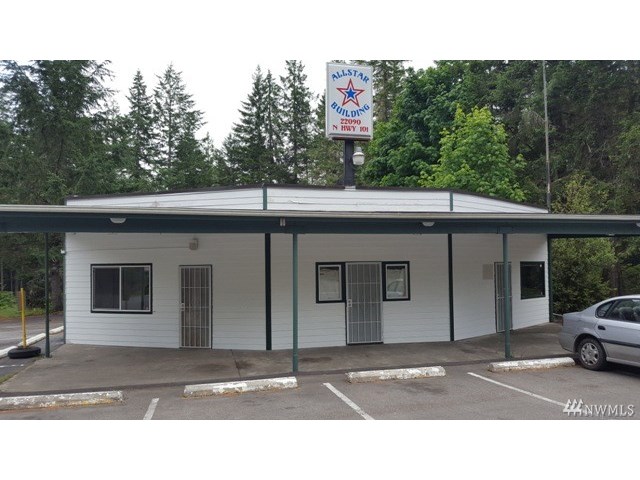 22090 N Us Highway 101 $194,900
Totally remodeled 4-unit office building in Potlatch just south of Hoodsport. New interiors, exteriors and roof. Great exposed frontage on Hwy 101.
---
Call Richard Beckman Realty Group, LLC for more information 360-432-9000.
---
Hood Canal is not actually a canal at all, Hood Canal is a long narrow inlet of salt water beginning at the junction of the Juan de Fuca and Georgia straits near Port Townsend and extending south along the eastern edge of the Olympic Peninsula Region.
The canal makes a great bend at Union, turning north and ending at Belfair.
Hood Canal
offers affordable building sites with spectacular
Olympic Mountain
and
Hood Canal views
. You'll discover a host of neighborly amenities, including the
Alderbrook Resort and spa
,
Union Marina
, and more.
Washington
Highway 101 follows the
western shore of Hood Canal
for most its length. There are few communities on the canal itself, the largest being
Hoodsport
. Washington
State Highway 106 follows the south shore of
Hood Canal
through Union onto Belfair.
Hood Canal Waterfront Real Estate
| Hood Canal | Hood Canal Homes | Hoodsport | Mason County | Lilliwaup Real Estate | Salt Waterfront Properties | Union | Waterfront Properties | Land for Sale | Hood Canal Waterfront Homes | Union Real Estate | Hood Canal Vacation Rental |
We just happen to sell great homes. Want to buy one? | Union Rental Homes | Waterfront Homes | Lilliwaup Land for Sale |