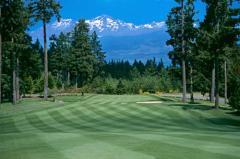 Alderbrook Golf & Yacht Club in Union Washington - Real Estate
Alderbrook Golf & Yacht Club is among the best courses in the Northwest. The golf course is 6,338 yards with par of 72. It is professionally maintained and open year-round. The course plays through the community resulting in 18 unique and diverse challenges. The greatest challenge is its infamous 8th hole! This is a double dogleg, 536 yard par 5. A par on this will definitely give you bragging rights. There are several homes and lots listed for sale through the Alderbrook Golf & Yacht Club development. Search homes and lots for sale at Alderbrook Golf & Yacht Club. Alderbrook Golf & Yacht Club is located in Union, Washington
Click Here to search for property at the Alderbrook Golf Country Club & Yacht Club
Hood Canal & Olympic Mountains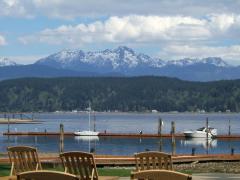 One mile from the
Alderbrook golf course
is the Hood Canal - one of 2 fjords in the lower 48 states. A fjord or fiord is a narrow non enclosed body of water with steep sides.
Hood Canal
is a recreational paradise with calm waters & a full complement of water sports. The Olympic Mountain range just a few miles away offers a wide selection of outdoor activities as well.
Disclaimer; Richard Beckman Realty Group, LLC has no association or affiliation with the Alderbrook Resort & Spa or Alderbrook Golf, Yacht / Country Club.